Norge, Arlene, Elizabeth and Philippe met about twenty years ago. Soon, they became friends, and Philippe, sharing with them his enthusiasm for his work, gave them the desire to learn more about winemaking, wines, and the region. After some years, Arlene and Norge started dreaming of a property in Provence, to share their lives between the two places dear to their hearts, Seattle in the USA and Vacqueyras in the South of France. Louise arrived in 2016. Together, they share the ambition to bring this unique place back to life, transforming it into a dream of wine tourism and regional gastronomy.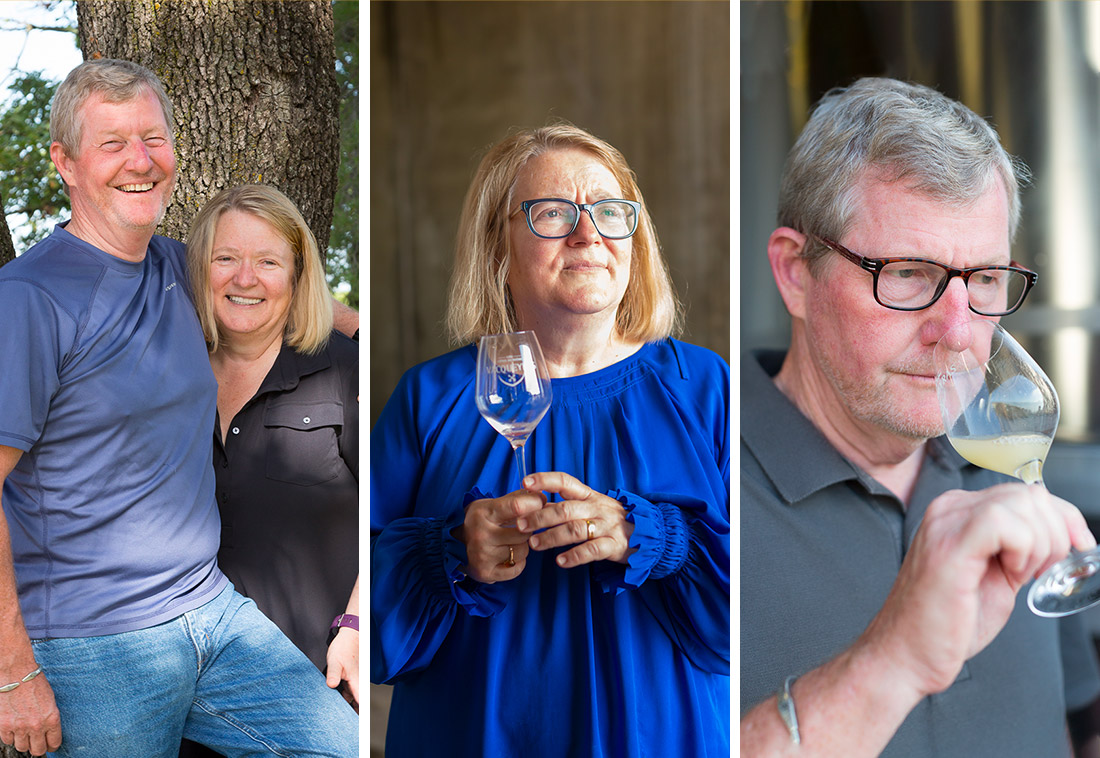 ARLÈNE & NORGE
The owners
Arlene and Norge are the proud owners of Château Bois d'Arlène. They share their lives between Vacqueyras and Seattle, traveling from one continent to the other as regularly as possible. In Seattle, Arlene has had a distinguished career in a children's hospital, and Norge is a physicist, oceanographer, and entrepreneur. Twenty years ago, they came for the first time to the Vaucluse, and fell in love with it. They met the Bernard family, who, with great generosity, introduced them to this unique terroir that produces high quality wines. After many holidays spent in Vacqueyras, they felt the desire to spend more time in the region, to feel finally a little more at home.
"Together we are determined to create a unique place on this land, that will preserve its natural beauty
and the living species we found on it while also restoring its role in the local community."
Norge L.
ELIZABETH & PHILIPPE
The 5th generation of local producers
Philippe is the manager and the cellar master at Château Bois d'Arlène. After his wine studies, followed by rich and diverse professional experiences around the world, it seemed natural to him to come back to his homeland and join the family business in 2000. In 2008, together with his wife Elizabeth, they started the adventure of opening their own winery. They are now the happy owners of the Domaine La Ligière, in Beaumes-de-Venise, and are cultivating organically about sixty hectares of vines in AOC Vacqueyras, Beaumes-de-Venise, Gigondas and Côtes-du-Rhône. When they discovered the Château Bois d'Arlène, they immediately fell in love with its unique terroir and landscape and were seduced by the idea of ​​producing some beautiful wines on it.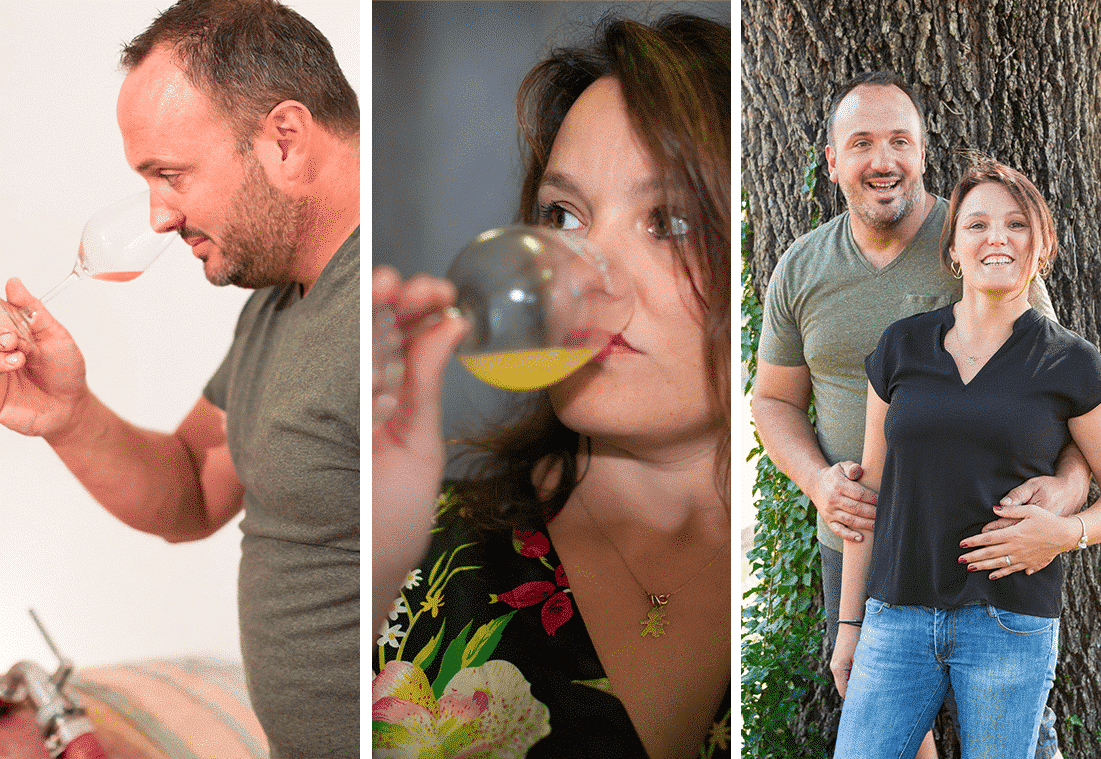 "Château Bois d'Arlène is for me first and foremost the fruit of a beautiful friendship. It's also a personal satisfaction to revive an old place which has certainly been very important in the life and development of the region by the past."
Philippe B.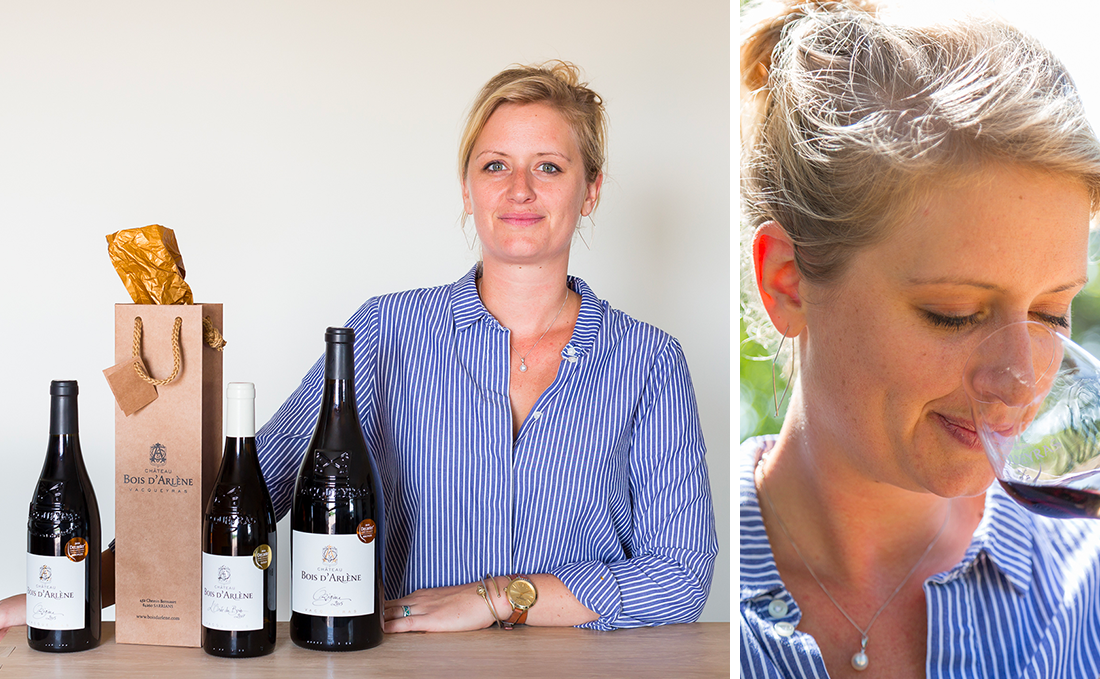 LOUISE
Elevating the project
Louise is the commercial manager of Château Bois d'Arlène. She will also welcome you on the estate during your visit. After finishing her studies of marketing and sales in wine, and getting involved into various enriching professional experiences, it is with great enthusiasm that she joined the team of Château Bois d'Arlène in 2016. What does she like about Château Bois d'Arlène? The wines are produced with patience and great respect for nature. Philippe likes to share with her his passion for the region and his job as a winemaker, and Norge and Arlène are very involved with her in the development of the estate. In addition, the Château Bois d'Arlène is born of a long and beautiful international friendship, around passions that we all share together today: terroir, gastronomy and wine!