VACQUEYRAS
L'Orée du Bois
The 2017 vintage has been awarded with numerous distinctions: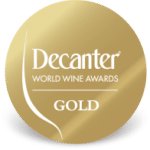 Gold Medal – Decanter World Wine Awards 2018
L'Orée du Bois is the winery's White Vacqueyras.
As a true "gastronomy" wine, it is fine and balanced, combining a beautiful freshness and a lot of volume on the palate at the same time.
This wine is worked partly in a demi-muid, and has a very nice ageing potential.
The plantation represents only half a hectare, so it is a "confidential" cuvée, with 1500 to 2500 bottles produced each year.
This is a very special wine to us, and we hope you will enjoy it too!
DISCOVER THE TECHNICAL INFORMATION ABOUT EACH VINTAGE
Origine is made from the old vines of our estate. It is a powerful wine while being elegant and very refined.
It will surprise you with its youth, even for the oldest vintages, and offers great aging potential, while being ready to be enjoyed right now as well.
This wine is made from a majority of old Grenaches, nearly 70 years old, blended delicately before bottling with our secondary grape varieties, Syrah, Mourvèdre, and sometimes even Carignan or Cinsault. We have made a point of maturing it for at least 24 months in bottles on the estate, to offer you a perfect drinkability during your tasting.
DISCOVER THE TECHNICAL INFORMATION ABOUT EACH VINTAGE
The different vintages have received beautiful tasting notes, with among others: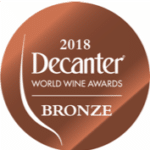 Bronze Medal – Décanter World Wine Awards – 2015 Vintage
IGP MÉDITERRANÉE
Vins de Pays