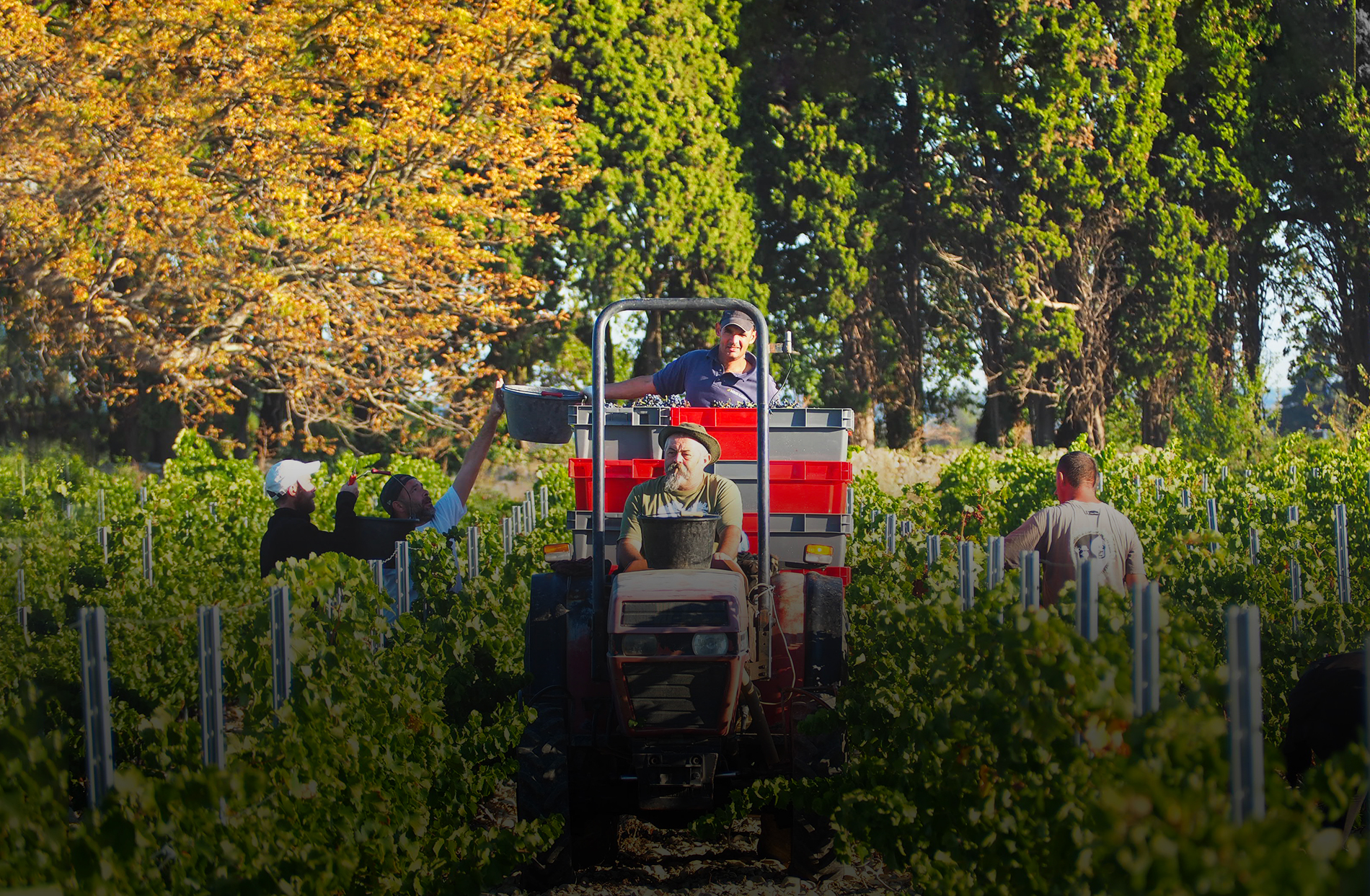 Château Bois d'Arlène
THE REBIRTH OF A MAGICAL WINE ESTATE

FRIENDS FIRST…
Who we are?
It is a shared passion for the rich soil of our beautiful region, a mutual respect for hard work, the discovery of a forgotten estate and a beautiful friendship of nearly twenty years that gave birth to Château Bois d'Arlène in 2013.
Philippe, Elizabeth, Norge, Arlene and Louise: discover the happy team that has taken on the challenge of restoring this exceptional vineyard!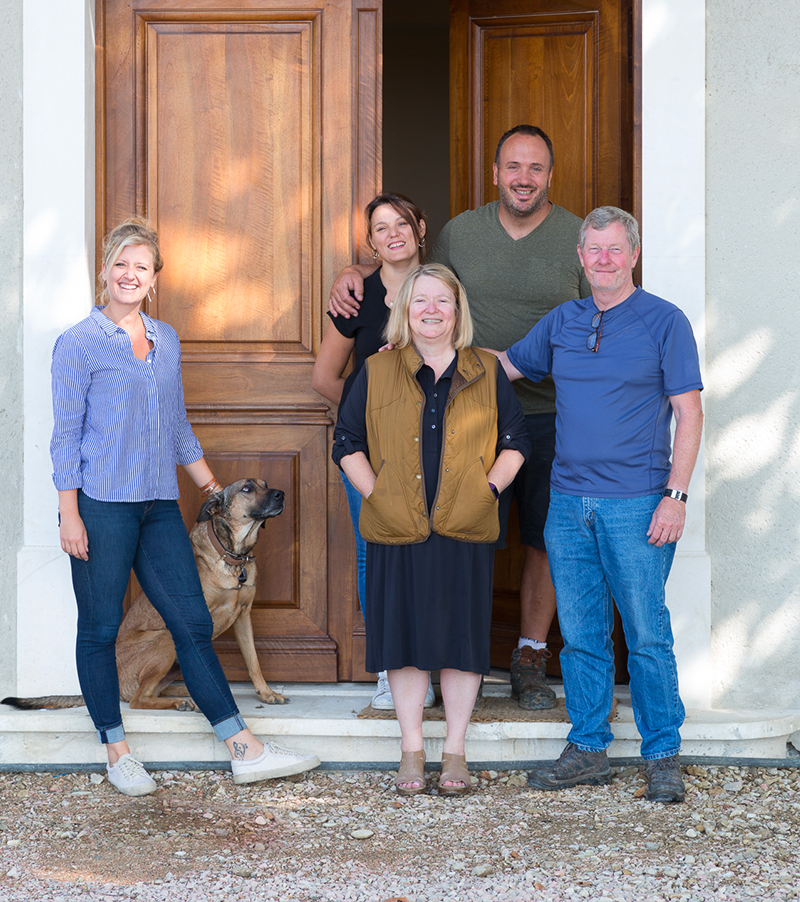 THE WINES
Our passion in bottles
Small volumes resulting from a careful artisanal production: our wines are intended to reflect this unique terroir. We are honored to be stewards of this unique place.
Our range is made of our Vacqueyras, with in red Re.Né.Sens, our cuvée made from young vines planted in 2014, as well as Origine, our 70-year-old vines blend. Our white Vacqueyras L'Orée du Bois, is a blend of Roussanne, Clairette and Viognier.
And since 2018, a line of Vins de Pays has been added to our offer, with a white, a rosé and a red wine from the vines surrounding the pond.
" It is Philippe's passion for his work, this terroir, his respect for tradition, and his willingness to try something new that has given us the desire to restore this estate and produce exceptional wines on it." 
Arlène. L
TO BE DISCOVERED…
A winery at the state-of-the-art of technology
Initially composed of ruins and partly abandoned vineyards, the winery that now opens its doors to you is a magnificent display of modernity and innovation. After years of reflections, creations and renovations, it is in particular a gravitational cellar, entirely underground and built in an arena that you will be able to discover during your next visit….